45 Degree Automatic Flammability Testing Equipment
Product information
45 degree flammability test
er,

check the flammable performance of the textile
Stainless testing room with glass window, after ignition automatic time (0.01 second precision) automatic.
Product Description
To determine the burning characteristics of textiles under controlled conditions. Stainless steel test cabinet with glass observation panel provided with automatic timing of flame spread in 0.1-second increments from ignition. Brushing Device including Spare Nylon Brush.
Manual firing device, included sample holder and bush.
Principle
Under the specified conditions, the sample is placed at an angle of 45°, the sample is ignited for 1 s, and the time required for the sample to burn upward by a certain distance is used as a measure for assessing the degree of burning of the textile. Fabrics with surface piles, the ignition or melting of the base fabric as an additional indicator of the severity of the combustion, but need to be noted.
Technical parameters
| | |
| --- | --- |
| Time Display | 0-99.9S |
| Test box | 37cm*22cm*35cm, top 12 vents with a diameter of 12.7mm |
| Sample holder | 45° |
| Sample holder | upper plate slotted 38mm*152mm |
| Sample size | 50mm*150mm |
| Bristle load | 150gf |
| Resolving Capability | 0.1S |
| Ignition time | 1s or set it Set arbitrary |
| Dimensions | 420 x 260 x 520mm (L*W*H) |
| Power supply | AC 220V / 50Hz / 2A |
| Standards | ASTM D1230, CRF 16-1610 |
| Weight | 20kg |
Please review video of the 45 Degree Automatic Flammability Tester operation as below link:
https://youtu.be/LkLZ_NMmh08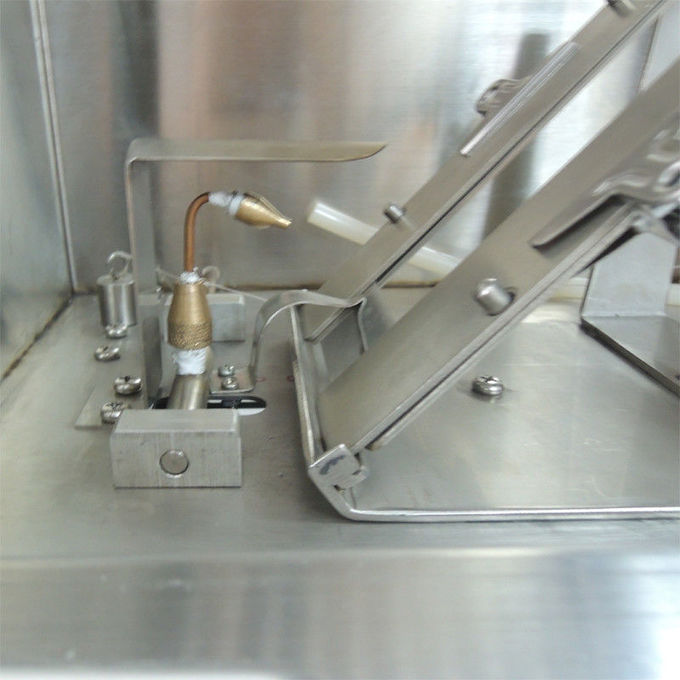 Burner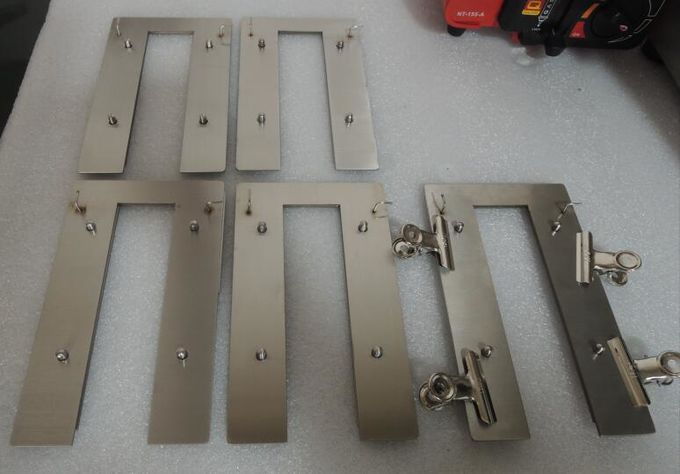 Fixture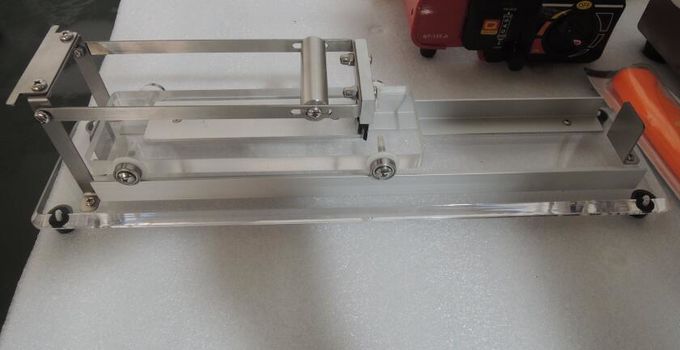 Brush