SL-S22 Dial Force Gauge
Features
Simple operation
Precision
Peak value maintance
Indicate two scales
Handheld design
Compact
Easy operation
Application electrics,components of Vehicle, Lighter & portfire , construction, fabric etc.
Capacity
10KG,20KG,30KG,50KG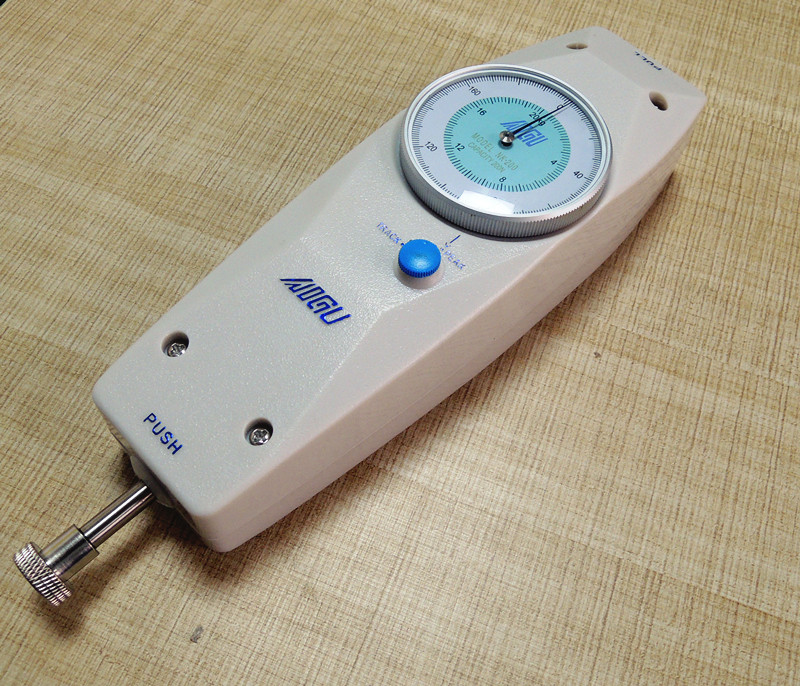 What is a force gauge used for?
Force gauge is a small measuring instrument to measure force, known as "push pull gauge" or "push pull scale." As the names suggest, force gauge measures push force (compression) and pull force (tension).
Does a force meter measure weight?
Weight is measured in Newtons (N) and is named after Sir Isaac Newton, who discovered gravity. A force meter (or Newton meter) is used to measure weight.