SL-S22 Dial Force Gauge
Application of
Dial Force Gauge
:
The dial force gauge is small, highly accurate, easy to operate and use, and can display both Newton and kilogram units. Its PEAK/TRACK knob can switch between peak load test and continuous load test. They are excellent products that can replace the old force meter and are widely used in electrical, high and low voltage electrical appliances, hardware, auto parts, lighters and ignition systems, light industry, machinery, textile and other industries for pulling and pushing load test insertion force or pulling and destructive experiments.
Features of Dial Force Gauge tester:
(1) Simple operation
(2) Precision
(3) Peak value maintance
(4) Indicate two scales
(5) Handheld design
(6) Compact
(7) Easy operation
(8) Application electrics,components of Vehicle, Lighter & portfire , construction, fabric etc.
Test Capacity:
10KG,20KG,30KG,50KG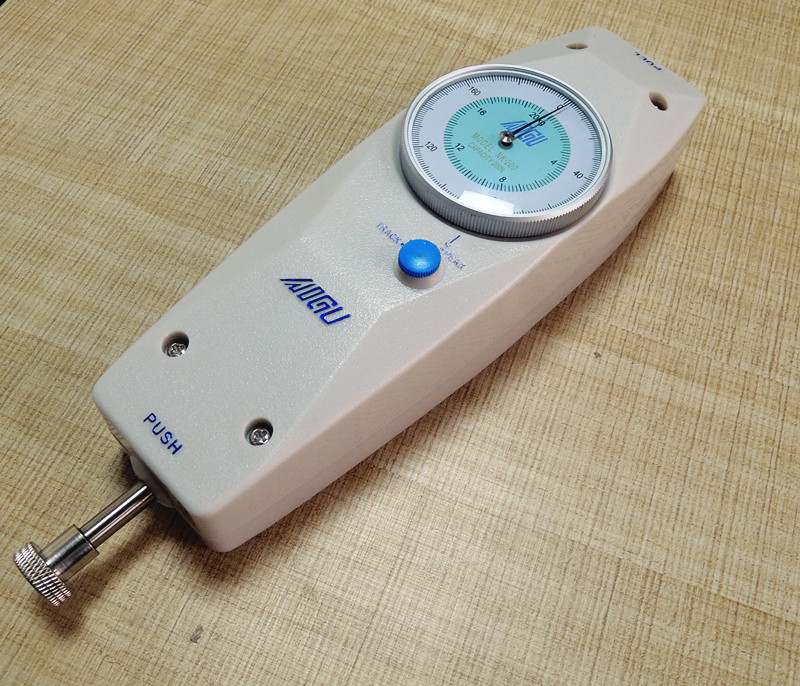 What is a force gauge used for?
Force gauge is a small measuring instrument to measure force, known as "push pull gauge" or "push pull scale." As the names suggest, force gauge measures push force (compression) and pull force (tension).
Does a force meter measure weight?
Weight is measured in Newtons (N) and is named after Sir Isaac Newton, who discovered gravity. A force meter (or Newton meter) is used to measure weight.